Teach UX + AI at Design Conferences and Universities
I am passionate about emerging technology especially the Innovation in Artificial Intelligence. I specialized in two areas: Conversational UX and Machine Learning UX. I love to share my knowledge and experience of designing for AI, so I actively speaking and blogging about this topic. I spoke about UX+AI on the following occasions.
Shape Design Conference – Palo Alto, April 2019
Bytedance – Palo Alto, June 2019
UX STRAT Europe – Amsterdam, June 2019
Fudan University – Shanghai, June 2019
UX STRAT USA – Boulder, August 2019
AIGA – San Francisco, October 2019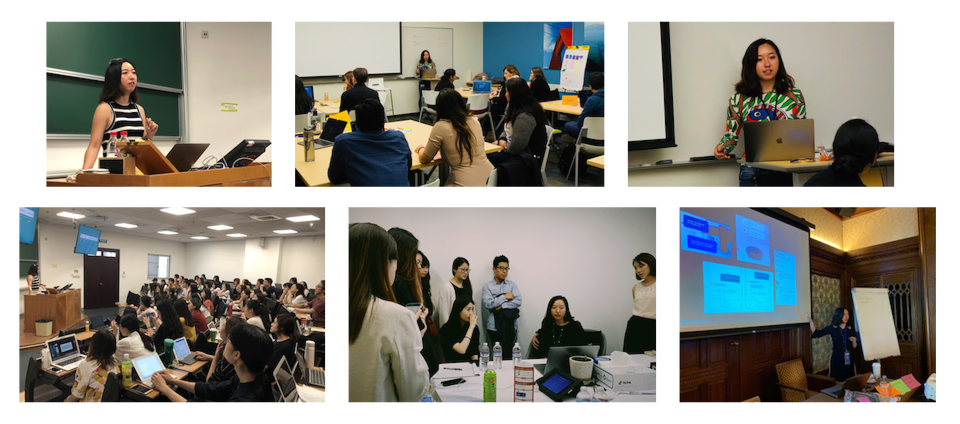 Designed a Voice Game for Kids to Learn Language
The biggest challenge here is to identify the unique problem for AI to solve while utilizing the capabilities of the smart speaker. It took me a month to figure out the right idea with a simple conversation logic that's easy to interact through voice.
The other challenge is that the behaviors of the users are quite different due to the interface being purely conversations(voice) instead of 2D screens. My design specifically addressed these challenges with the conversation flow chart, game logic, scripts writing, multimodal, voice component library and monetization, etc.
I use this voice game as a case study to teach conversational UX design.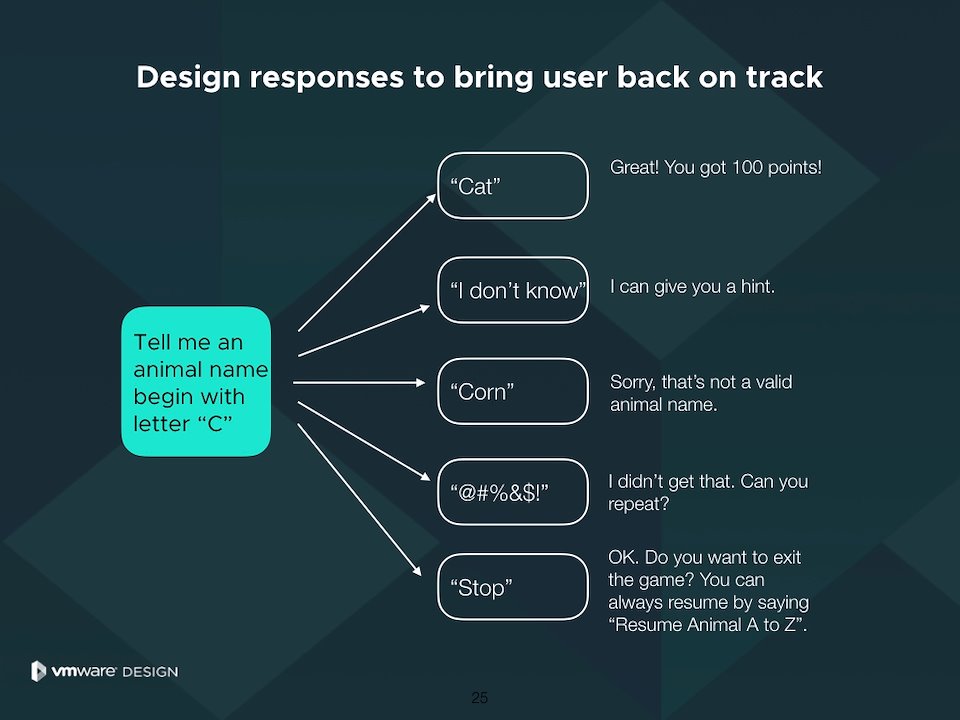 Design ML to Provide Insightful Data
At VMware, there are ML/AI technologies like Anomaly Detection Services, and Forecasting. My focus is to tell an end to end story about how to apply the technology in the right place with the right way that solves the user pain points and creates great user values.
We won the iF Design Award!
iF Design Award is a prestigious design award that acknowledges design excellence across industrial and software products. Wavefront by VMware is a Cloud Monitoring and Analytic product that fuses human design and technical complexity perfectly to make developers' lives easier. Our hard work deserves this award!